Unleashing the wonders of nature'
s

unseen hero.
In nature, mycelia are the underground root system and metabolic engine of mushrooms. These hidden heroes create complex networks that communicate with and adapt to their environment, breaking down organic matter in the soil to provide nutrients they can absorb.
Putting mycelia's metabolic
engine to work.
Using our proprietary technology, we put the metabolic engine of mushroom mycelia to work through submerged fermentation. This allows the mycelia to feed, grow, and create specific outputs that are the foundation of our naturally transformative ingredients.
See what nature and culinary science can help you achieve.
Make great eats through kitchen chemistry.
Raise food standards with sustainable nutrition.
Unlock the potential of plant-based proteins.
Create new concepts through culinary innovation.
Creating transformative
ingredients for
the culinary good.
By fusing nature and culinary science, we discover new ways to make food healthier and more enjoyable. Our mushroom mycelia fermented ingredients solve for taste, texture and aroma, so that culinary professionals can achieve their mission for food innovation and grow their business.
Driving innovation through mycelial fermentation.
As the leading mycelial fermentation ingredient company, we use our proprietary platform to create superior food and beverage ingredients, making a positive impact on the health of people and the planet.
Here's how it works.
Source the
mushroom mycelia.
Backed by over 10 years of research and expertise, we maintain an extensive database of culinary mushroom mycelia strains.
Create a
starter culture.
We establish the ideal substrate and growing conditions in order to maximize growth and set the mycelia on the desired metabolic pathway.
Advance the
fermentation.
Using our highly specialized bioreactors and leading-edge technology, we continue to monitor and optimize throughout the fermentation process to achieve the final product quickly and efficiently.
Once the fermentation process is complete, we use a series of production techniques to create finished ingredients that are ready for large-scale commercial use.
Catalyze culinary
innovation.
Our ingredients are designed to address the industry's greatest challenges, enabling our customers to enhance taste, texture, aroma and nutrition to create outstanding food and beverages.
"Fermentation is the future
of the alternative protein industry."
Check out the latest in mushroom mycelial fermentation.
People are talking about mushroom mycelial fermentation, and it's not just us. Get the latest news and insights here.
Enhance flavor, functionality, and enjoyability.
Flavor Modulation
Tool Kit
Discover how ClearIQ™ flavor modulation tools can eliminate challenging off-notes and brighten flavors to deliver better-tasting products without compromise.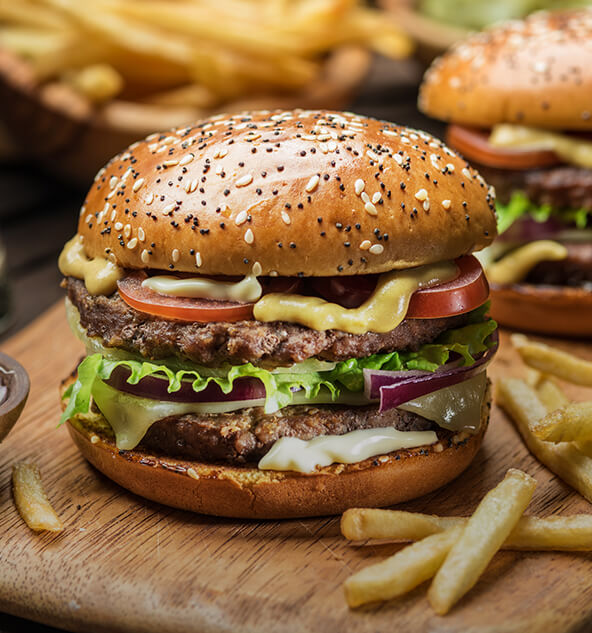 Fermented
Plant-Based Protein
See how FermentIQ™ plant proteins can help you improve the taste, texture, aroma and functional properties of plant-based foods with mushroom mycelia fermented protein.
Let'
s

make something delicious together.
Request your complimentary ingredient guide today.
Unleash culinary goodness by learning more about our premium ingredients and all their amazing applications.