Collaborate with us to create concepts with a purpose.
From flavor clarifiers to fermented protein, our mushroom mycelia fermented ingredients give you a natural, new approach to creating culinary concepts that close the gap between what tastes good and is good for you.
Enhance the taste
and texture of
meat analogues.
Create delicious
and nutritious RTD
protein beverages.
Get added appeal
with plant-based
dairy alternatives.
Add some snap
to your protein
snacks.
Clarify the flavors
of your CBD
products.
Add creamy texture and great taste to your RTM protein powder
Brighten the flavor
profile of your
specialty beverages.
Remove off-notes in
your vitamins, minerals
and supplements.
"Companies like MycoTechnology do not come around often. They are focused on tackling the biggest issues head-on and changing the landscape of the food ingredient industry one product at a time."
Rob Case, Former CMO of Nestle
Innovate with us to reshape the future of food.
We are the scientists and culinarians. You are the innovators and changemakers. Together, let's unleash food's potential using groundbreaking mushroom mycelia fermented ingredients foraged from the wonders of nature.
Say goodbye to
bitterness and
improve taste.
Bring out the
natural flavor in
food and drinks.
Improve the taste
of low- and
no-sugar products.
Satisfy consumer
demand for foods
with added benefits.
Deliver better
texture and nutrition.
Support wellness through
plant-based ingredients.
Get all the delicious details.
Download helpful resources about our ingredients
Learn more with food tech documents that provide detailed information about our ingredients.
Get inspired with starter concepts that leverage ClearIQ™ and FermentIQ™.
Stay in the know with product updates on our newest mushroom mycelia discoveries and applications.
Start creating the food of the future.
Flavor Modulation
Tool Kit
Discover how ClearIQ™ flavor modulation tools can eliminate challenging off-notes and brighten flavors to deliver better-tasting products without compromise.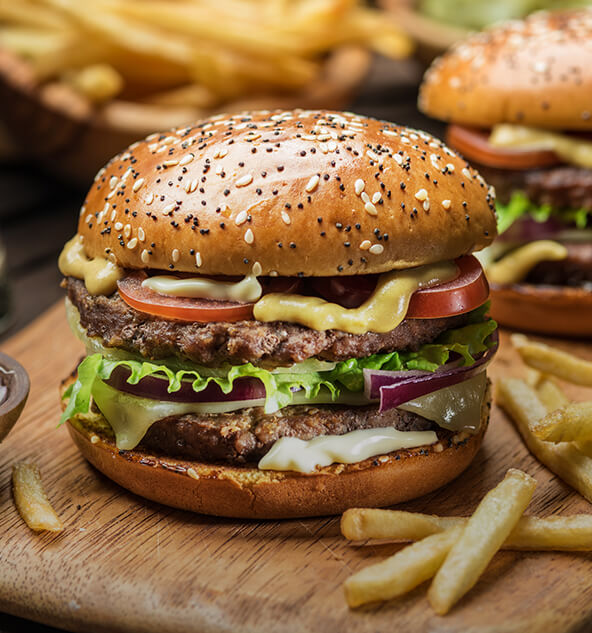 Fermented
Plant-Based Protein
See how FermentIQ™ plant proteins can help you improve the taste, texture, aroma and functional properties of plant-based foods with mushroom mycelia fermented protein.
Ready to unleash a culinary force for good?
Contact us for helpful product information, free samples, recipes ideas, or to schedule your culinary consultation.