Join us in evolving the food system for the greater good.
Driving food
system innovation
through mushroom
mycelia.
With a natural fascination for our incredible planet and the wonder it inspires, we explore new ideas and make discoveries that have far-reaching effects on our people, our health, and our enjoyment of food. By harnessing the power of mushroom mycelia, we help chefs and R&D professionals make great eats that enrich lives around the globe.
Solving food's biggest challenges by fusing
nature's tech with the
culinary world.
As a leader in mycelial fermentation, we are relentlessly evolving the current food system to make change for the better. From creating clean and crave-worthy ingredients to reducing sugar intake and addressing food insecurity, we are on a mission to make food for the greater good.
Meet the team behind the mycelia.
MycoTechnology was created to shake up the food industry. Our talented team of scientists, culinarians, and entrepreneurs continue to support and evolve that purpose. Take a moment to meet some of our best and brightest who are on the forefront of mushroom mycelia breakthroughs.
Help us reshape the future of food.
We believe that the world's most pressing food challenges can be solved through the power of mushroom mycelia. Equally as powerful are the people who put that mission into motion every day. So, if you're a food fanatic, an innovation leader, or a changemaker who's interested in furthering the future of food, let's talk.
See where the magic happens at our state-of-the-art facility.
The mystery of mushroom mycelia. The science behind fermentation. The food industry's biggest opportunities. MycoTechnology is at the center of this powerful triad—both in philosophy and physical infrastructure. Our 86,000 square-foot facility is equipped with state-of-the art fermentation tanks, a customer experience and tasting center, and much more.
"That's where you can find us, on the edge of discovery – exploring, learning, and searching for the kind of food solutions that will create the brighter future we all deserve."
Check out the latest in mushroom mycelial fermentation.
People are talking about mushroom mycelia fermentation, and it's not just us. Get the latest news and insights here.
Creating ingredients that are smarter by natureTM
Flavor Modulation
Tool Kit
Discover how ClearIQ™ flavor modulation tools can eliminate challenging off-notes and brighten flavors to deliver better-tasting products without compromise.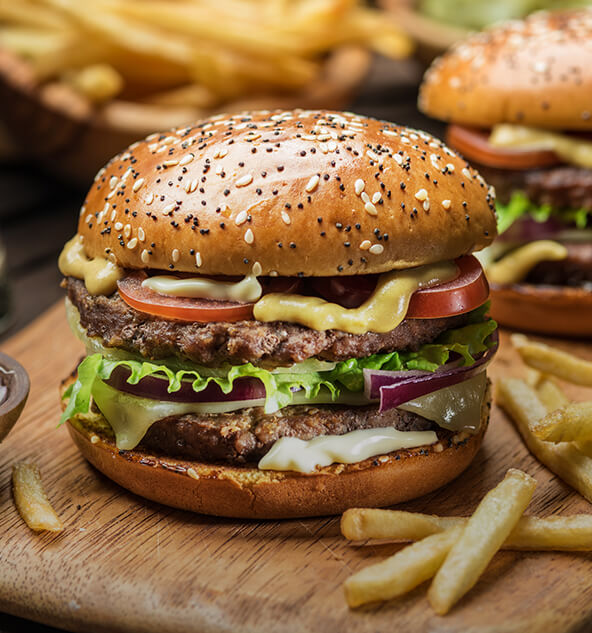 Fermented
Plant-Based Protein
See how FermentIQ™ plant proteins can help you improve the taste, texture, aroma and functional properties of plant-based foods with mushroom mycelia fermented protein.
Ready to unleash a culinary force for good?
Contact us for helpful product information, free samples, recipes ideas, or to schedule your culinary consultation.
"MycoTechnology's innovative organic technology addresses growing consumer demand for products focused on health and sustainability, and Kellogg's is excited to continue to partner with the company in a number of ways."
Gary Pilnick, Kellogg's Vice Chairman
"MycoTechnology is not just creating products for the sake of creating products, they are out here developing products that will transform the world."
Doug Tough, Former CEO and Chairman of IFF