Unleash the power of nature'
s

tech.
In nature, mushroom mycelia act as the clean-up crew for the forest, breaking down organic matter in the soil and nourishing the surrounding ecosystem. We harness this natural phenomenon through fermentation to create premium ingredients that eliminate off-notes, boost functionality and deliver greater flavor and nutrition to foods, beverages and supplement products.
Driving innovation through mycelial fermentation.
As the leading mycelial fermentation ingredient company, we use our proprietary platform to create superior food and beverage ingredients, making a positive impact on the health of people and the planet.
Here's how it works.
Source the
mushroom mycelia.
Backed by over 10 years of research and expertise, we maintain an extensive database of culinary mushroom mycelia strains.
Create a
starter culture.
We establish the ideal substrate and growing conditions in order to maximize growth and set the mycelia on the desired metabolic pathway.
Advance the
fermentation.
Using our highly specialized bioreactors and leading-edge technology, we continue to monitor and optimize throughout the fermentation process to achieve the final product quickly and efficiently.
Once the fermentation process is complete, we use a series of production techniques to create finished ingredients that are ready for large-scale commercial use.
Catalyze culinary
innovation.
Our ingredients are designed to address the industry's greatest challenges, enabling our customers to enhance taste, texture, aroma and nutrition to create outstanding food and beverages.
Solve for flavor and functionality.
Explore our premium ingredients.
Flavor Modulation
Tool Kit
Discover how ClearIQ™ flavor modulation tools can eliminate challenging off-notes and brighten flavors to deliver better-tasting products without compromise.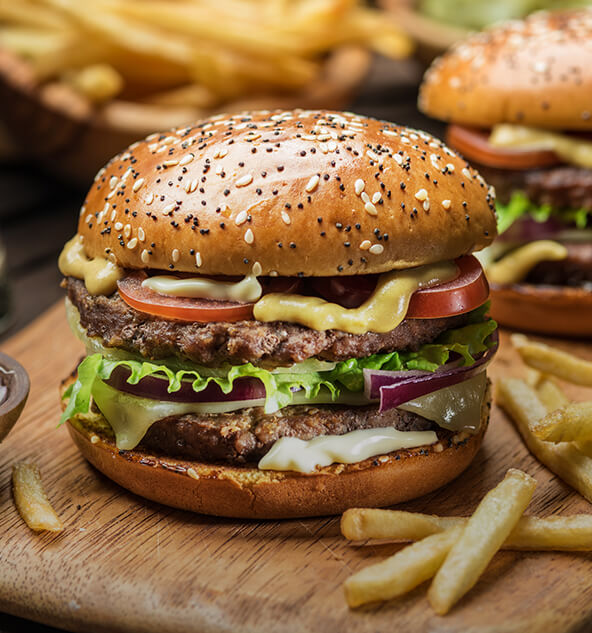 Fermented
Plant-Based Protein
See how FermentIQ™ plant proteins can help you improve the taste, texture, aroma and functional properties of plant-based foods with mushroom mycelia fermented protein.
Discover the wonders of mycelial fermentation.
Contact us for helpful product information, free samples, recipe ideas, or to schedule your culinary consultation.