Create next-gen concepts
with a superior protein source.
FermentIQ™ PEA
Pea Protein Fermented by Shiitake Mycelia

Creamy mouthfeel and smooth texture with high solubility, heat stability and emulsion capacity

Clean, neutral taste with a significant reduction in off-note attributes compared to other pea proteins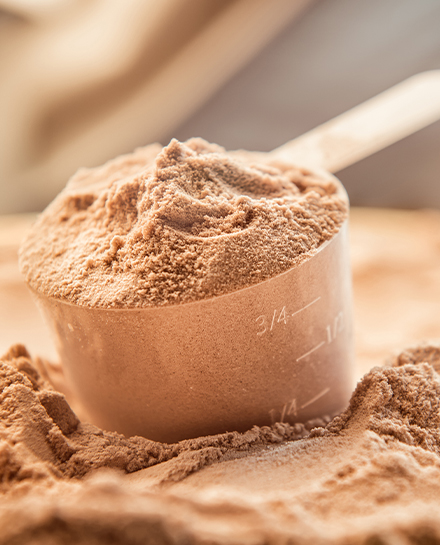 FermentIQ™ PTP
Pea and Rice Protein Fermented by Shiitake Mycelia

Complete protein with a PDCAAS score of 1.0 for ages 3+ and 99.9% digestibility

High solubility with optimized taste profile and functionality, reduced antinutrient content and improved amino acid absorption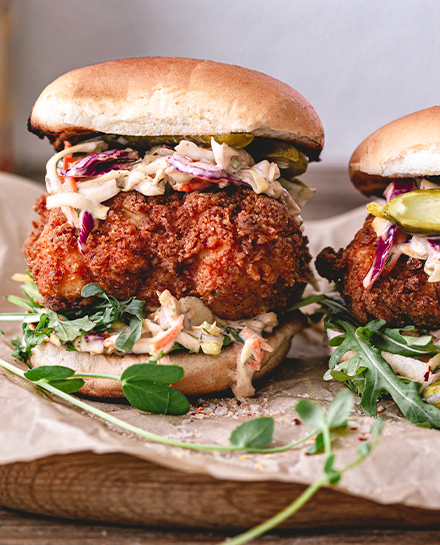 FermentIQ™ TXP
Pea and Rice Protein Fermented by Shiitake Mycelia in a texturized format with pea protein and pea fiber

Superior nutritional performance with a complete amino acid profile

Juicy, springy texture that delivers a consistently meat-like experience across a wide range of product formats
Discover the fermented protein difference.
Through our proprietary mycelial fermentation process, our fermented protein is naturally transformed to provide superior taste, texture, and functionality.
Superior Taste
and Aroma
Fermenting plant protein with mushroom mycelia naturally transforms the sensory experience to reduce off-notes and deliver delicious flavor and aroma.
Highly
Functional
Mycelial fermentation improves a variety of functional characteristics in our FermentIQ™ protein, enabling it to out-perform unfermented plant proteins across a broad range of applications.
Free of Major
Allergens
Offer a protein alternative that is vegan, non-GMO, dairy-free, soy-free, gluten-free, nut-free, and does not contain any of the listed food allergens for labelling in the US or Europe.
Exceptional
Texture
Whether you need a protein powder with a smooth, creamy mouthfeel, or a textured protein with a juicy, springy bite, FermentIQ™ offers versatile solutions for superior texture.
Clean
Label
FermentIQ™ can support reduction of additional ingredients like gums, stabilizers and emulsifiers, so you can satisfy customer demands with less on the label.
More
Nutritious
Our mycelial fermentation process improves sensory attributes, allowing for higher protein levels per serving without the need for excess sugar or other masking agents.
Improve flavor and functionality in plant-based foods.
Get a highly functional protein source that can be used in a wide variety of applications. FermentIQ™ plant proteins are available in various formats so you can get creative with plant-based foods.
RTD Nutritional Beverages
RTM Nutritional Beverages
Frozen & Whipped Desserts
Ready to try FermentIQTM plant proteins?